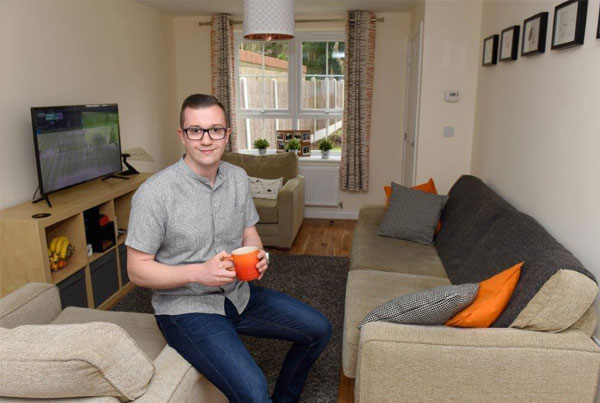 James' Story
James Nelson, aged 23, moved into a two bedroomed shared-ownership property at Lordswood Gardens, Harborne, in June 2016.
He said; "I was initially looking to buy a house outright, but when I saw Lordswood Gardens I changed my mind. It's a very attractive development and by choosing shared ownership I have been able to get a better house in a better area and a lot sooner than I had originally thought as I needed a lower deposit.
"I am getting married next year and we intend to buy the other half of the property after that – it's great to have that flexibility. It has been a fantastic way of getting on to the housing ladder and with the mortgage and rent combined I am still better off than when I was private renting before."
---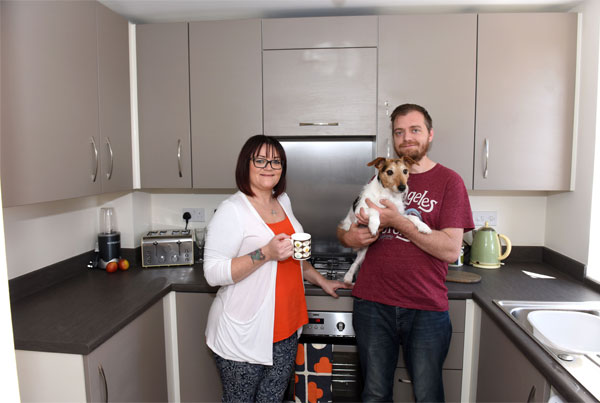 Joanne's Story
Joanne Cadman, aged 40 and partner Steven Carter, aged 35, are settling in well to their new shared ownership property in Cannock after moving in recently.
The couple bought a 50 per cent share of a two bedroomed home on the popular Bilberry Chase development. They will rent the other 50 per cent from whg at an affordable rate. Joanne said they are thrilled.
"We had been privately renting for six years but knew we would never have enough money to buy outright," she said.
"We went to an open day and just really liked the look of Bilberry Chase. It was well within our price range, meaning we could stop throwing money away on private rent.
"The whole process ran really smoothly from beginning to end and we are delighted to be living in a nice home in the area we are from. I'd really recommend shared ownership to other people – for us it's been a hassle free way of getting on the housing ladder."